Fishermen football shifts focus to playoffs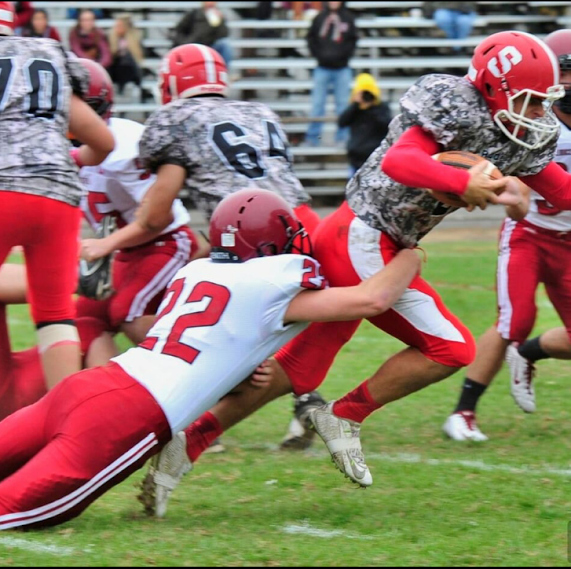 The Gloucester Fishermen Football team finished off regular season play with a resounding win of 43-0 in Saugus on Saturday. The Fishermen clinched the NEC South title and finished off a strong 6-1 season while also making the tournament.
The Fishermen starting varsity offense continued their consecutive scoring streak to 22 drives in a row. Touchdowns were scored by Christian Sanfilippo, Pat Goss, Alex Enes, Mike Cody, and John Mondello. They amounted for over 300 yards of total offense and the offensive line continued to set the tone by punishing opposing defensive lines.
The defense provided stellar play, holding Saugus to zero points and less than 100 yards total offense. Turnovers were forced early in the first half by seniors Jake Schrock and Mike Cody to take a commanding lead in the game.
The Fishermen now shift their focus to the playoffs. The team was originally supposed to play Beverly away, but the MIAA reevaluated their seeding and switched the Fishermen, previously the fifth seed, with the Panthers, previously the fourth seed. Gloucester looks to avenge a 34-0 loss against Beverly from earlier this year.
After changes in seeding the Fishermen will have a home game at 7pm at Newell Stadium.