New boys in the south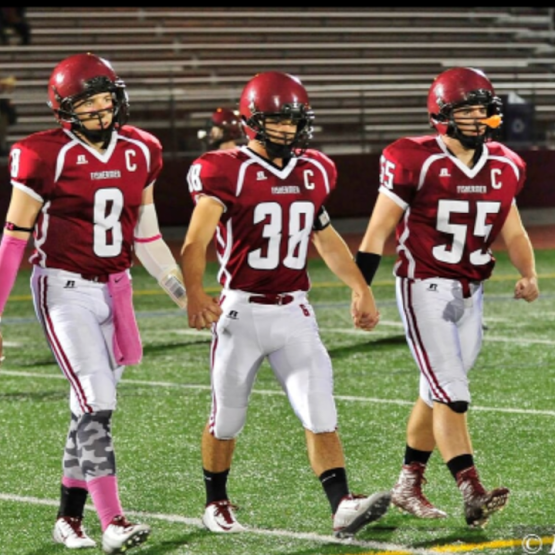 The Gloucester Fishermen boys football team is back on top of the NEC. The Fishermen have clinched at least a share of the NEC South title and have a chance to win the title outright with a win in their final divisional game this Saturday at Saugus.
The Fishermen currently post a 5-1 overall record and are 4-0 in the NEC South -dominating the South with their offense scoring 123 points in just 3 games due to the WInthrop victory coming by forfeit.
The varsity offense has yet to be stopped by an NEC South opponent, scoring on 18 consecutive drives. The offense is powered by a strong and determined senior ridden offensive line and more than a handful of skilled backs.
Don't make assumptions too fast though, Gloucester provides a balanced team that consists of a hungry defense as well.  Referred to as "The Wolfpack", the defense has allowed just 19 points in divisional play with starters on the field.
The Fishermen have already clinched a playoff berth and it seems that all roads lead to a rematch with Beverly, who handed Gloucester their sole loss on the season. The Fishermen are a different team now though, and are currently focused on Saugus and grabbing the NEC South crown in just their first year in the division.