Back on track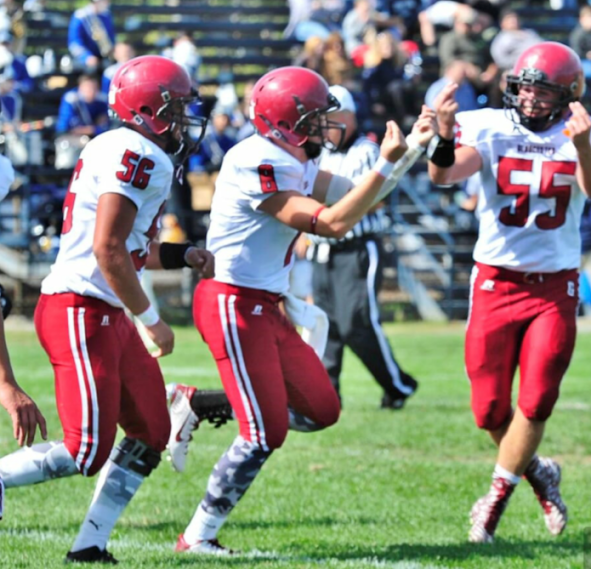 The Gloucester Fishermen ran over Swampscott on Saturday with a big 48-13 win. The offense scored touchdowns on all seven drives during the first half, as well as breaking the record for the most points scored in a 3 minutes span(22).
The Fishermen dominated from the start, jumping out to a 14-0 lead just 8 minutes into the game.
It all started up front with seniors Jake Emerson, Andrew Amaral, Jake Schrock, and Thomas Donahue winning the battle at the line of scrimmage.
Running backs Andrew Latassa, Alex Enes, Jermaine Edward, Pat Goss, and Christian "Brucie" Sanfilippo had huge holes to run through and averaged almost 14 yards per carry. Enes also chipped in on the passing game, catching a 67 yard touchdown from quarterback Mike Cody.
The Fishermen put forth a complete effort in the first half and that allowed some of their younger players to get a chance in the second half. The second half involved a lot less scoring but the Fishermen continued to play tough defense.
Gloucester looks to win the NEC South in their first year in the South. They will have to get past Revere first. The Gloucester Fishermen(2-1) play at the Revere Patriots(3-0) on Friday October 2nd.