The results are in
Freshmen elect their student council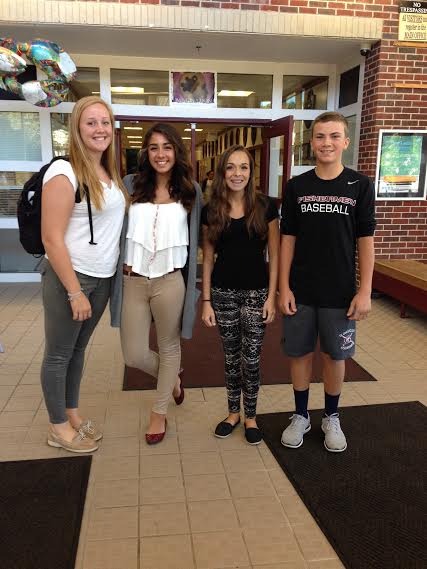 The class of 2019 has officially elected their very first student council. Last Thursday, students went down to the auditorium to hear the candidates deliver their speeches, filled out their ballots, and selected their 2015-2016 leaders.
Ruby Melvin was elected President. Delaney Benchoff is the Vice President. The new secretary is Carolyn Cinelli and the treasurer is Ben Oliver.
Those who didn't win the position they ran for were still given a chance to be a part of student council as a representative.
Each presidential candidate brought up their ideas on leadership and how they plan to lead our student council.
Elizabeth Schuster, who ran for president, ended her speech with a quote from former president, Ronald Reagan, "The greatest leader is not necessarily the one who does the greatest things. He is the one one who gets the people to do the greatest things."
Delaney Benchoff, candidate for Vice President, spoke of school spirit and unifying the class, "We, as a grade, can accomplish amazing things and prove that we aren't just freshman- but students who can impact the community significantly."
The students were impressed with the performance of their candidates, and look forward to the year ahead. Freshman Bailey Marshal said, "I feel the year ahead will be amazing thanks to the great council and I feel they are more than suitable for their positions."
About the Contributor
Rachel Vincent, Staff Writer
Rachel Vincent in a sophomore at Gloucester High School. When not writing for The Gillnetter,  she is a proud representative in student council. Aside...