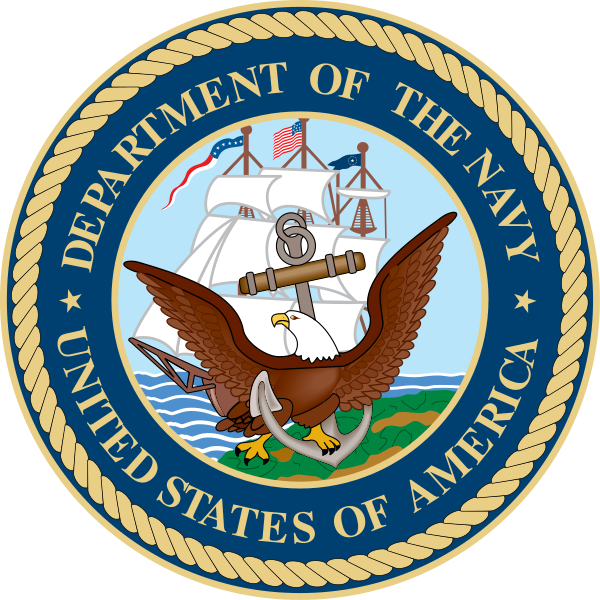 MJROTC has been one of GHS' most important programs over the years – but after decades as a Marines program the school will transition from the Marines to the Navy.
This change comes as the result of a staff change, as former Master Sergeant Carcel Dubose left the school last year. Because the Marines program only allows Marines to serve as instructors, there is a limited availability of instructors who can take over the program.  Knowing that, DuBose and Principal James Cook worked together to apply for the distinction of a Navy program, which allows for Coast Guard, Navy, or Marines, opening up greater possibilities for teachers.
The school is currently looking for a candidate to fill the position of  NJROTC program leader, but until then, the position is currently being filled by former JROTC leader Richard "Gunner" Muth, who has come back to GHS to lead the program while it transitions to a navy program.
"Mr. Muth has a lot of experience, and he is already making connections to other navy programs to make sure that he fully understands the small differences between the programs," GHS Principal James Cook said. "And then the Navy headquarters of the NJROTC program have been really helpful for us – always available with a phone call as we make this transition."
The program still has the designation of a Marine program as of the publication of this article, though it is currently in the process of being dissolved and replaced with an official Navy program. The school has posted with the Navy, and within the school for a navy instructor, and continues to look for someone to fill the position.
The curriculum itself is mostly in line with the former marine program, with the same focus on leadership and civics. There is increased emphasis on particular aspects of the navy branch of the military, including ocean-going training, as well as a new uniform. Opportunities are different within the navy as well, with different positions open to students and different ability to lead.
In addition, for the first two years after the Navy program starts, it will be officially designated as an NNDCC program, a requirement the navy places before a program can become a full JROTC program. The only difference between the two is funding – you get more money for a JROTC program, as the Navy wants to see that the school is committed to the program.  However, because we already had a budget for a Marines program, the funding will change relatively little.
Those who are qualified to become a Navy instructor are encouraged to apply for the position on the GHS website or the Navy website.