GHS boys tennis beats Swampscott after 20 year rivalry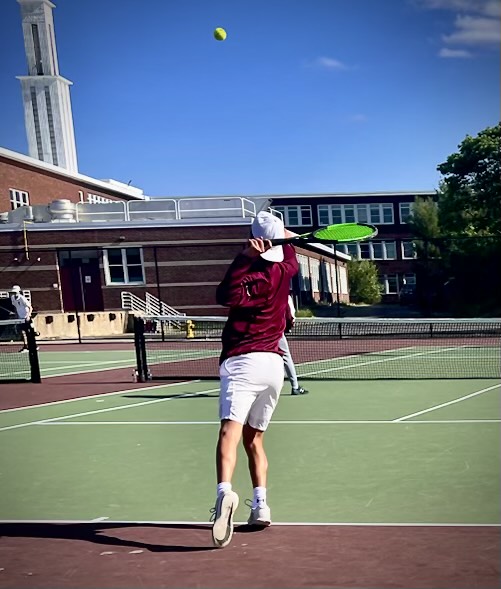 Gloucester boys tennis won 4-1 against Swampscott yesterday. After a disappointing loss the previous week to the Big Blue, the Fishermen pulled off a big win. This was the first time the team has beaten Swampscott in over twenty years. Gloucester's record is now 12- 4, with three matches left in the regular season before they head into the tournament. 
Swampscott gave Gloucester a very difficult match. Both first and second singles went into a third set and they both managed to pull off a win. Junior Andry Payano Sosa played first singles, he lost the first set 3-6 and flipped the score 6-3 for the win in the second set. Then coming from behind in the third set he took the win with a score of 6-4. In the second singles, junior Anders Littman won his first set with a score of 6-2, lost the second set with a score of 3-6, and won 6-4 in the third set. 
Junior Luke McElhenny played in a long and difficult third singles match. McElhenny fought hard to get a win in both sets. He received a score of 7-6 after a tie-breaker in the first set and 7-5 in the second set. 
First doubles was played by captain Drew White and junior Dom Paone, the pair ended up losing both sets, 5-7 in the first and 1-6 in the second. Despite the loss, the two put up a fight but the other pair had a strong day. Second doubles had a good day on the court. Juniors Cam Widtfeldt and Cole Ciolino won both sets, they got a score of 6-0 for the first and 6-3 in the second. 
"It's a really exciting win for the program," Head Coach Derek Geary said.  "Gloucester hasn't beaten Swampscott since 2001. It's the best regular season win in over 20 years. I'm very proud of the team. They've been working hard this year. This is a really nice reward and it was a great win for the team. Wins across all positions first doubles put up a fight too. It's very exciting, and we've got to back it in the next three matches and continue in the state tournament." 
The Fishermen had a hard-fought match, that ended with an exciting and big win. They look to continue this energy in the next match tonight. Gloucester be home at 6:00 pm against Masconomet Regional. 
View Comments(1)
About the Contributor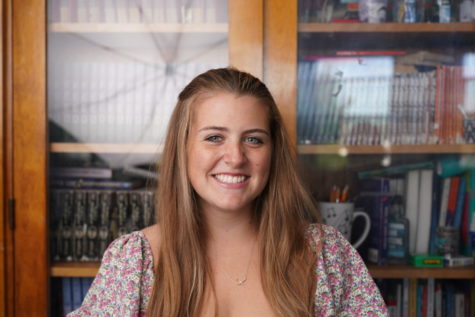 ANNIKA NYBORG, Staff Writer
Annika Nyborg is a senior at GHS and has been a member of the Gillnetter staff for two years. She is a member of the National Honors Society, GHS varsity...