GHS staff holds second "Bocce for Bud" fundraiser for Maciel family
On May 18th, a Fundraiser for GHS teacher Mr. Maciel will be held in order to raise funds to support his family.
Maciel, who has taught at GHS for 4 years works in the auto department and has had intermittent absences from his position since September. However, tragedy has unfortunately hit Maciel, as his newborn son was born with heart defects requiring the baby to have several life saving surgeries and procedures. Baby Bryson, born September 13th, 2022 has been in Boston Children's Hospital since birth. 
Because of the unique nature of the situation, Maciel has been unable to access paid sick leave. 
Maciel also has not been a staff member at GHS long enough in order to accrue the needed paid sick days. 
GTA President Rachel Rex and GHS Principal James Cook have gone to Superintendent Lummis on Maciel's behalf to advocate for him since he cannot do so himself. Lummis, although listening to their arguments, has yet to provide a solution to his problem, nor pay Maciel. 
According to the GTA contract, a public document, Article 18, section E of the Collective Bargaining Agreement allows for a Superintendent to grant a member a temporary paid leave of absence at the Superintendent's discretion.  
"This is a dire situation for Bud and I just really wish that we could assist him more," GTA President Rex said. "I think there are some opportunities to be creative and find some ways to help him."
Even though Administration has yet to help Maciel, the GHS community has stepped up and is doing their part by participating in the "Bocce for Bud" fundraiser. 
Created by GHS teacher Shaun Goulart, the fundraiser aims to provide funds towards Maciel and his family, as well as provide the GHS staff with some outdoor after school activities during the school year. 
This specific fundraiser will be the second one held this year, as the first was held in October when Maciel's struggles began. 
"I had been thinking about doing a bocce ball tournament with my friends but never got around to it," said Goulart. "So, when this came up and Bud was in need, I decided let's get the staff out there and have some fun." 
The first fundraiser turned out to be quite the big hit, prompting Goulart to organize another in the spring which many members of the GHS staff and community will be competing in, including Superintendent Lummis. 
The bocce ball tournament is already full, however those who wish to donate to Maciel's cause can contact Ms. Menery-Sammataro at [email protected]
View Comments (1)
About the Contributor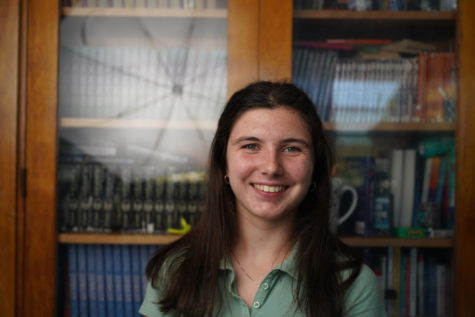 SOFIA ORLANDO, Multimedia Editor
Sofia Orlando is a junior at GHS and is now a second-year staff writer for The Gillnetter. She is an honors student and co-hosts The Gillnetter's podcast...