"Power of Play" returns after 3 year hiatus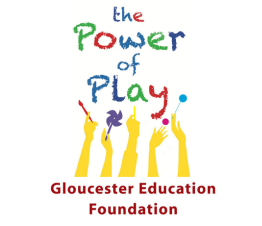 Looking for a fun way to spend the day? 
On Sunday, March 26, Gloucester High School will be hosting Gloucester Education Foundation's "Power of Play," a free event for families and children of all ages. 
The event will be held in the GHS field house, and $5 donations are suggested at the door, however no family will be turned away if they cannot donate. This year, "Power of Play" will feature activities relating to regions around the world that are present in Gloucester's community, as well as the usual family friendly games and activities. 
Some of the notable activities that will be taking place are art projects such as fort building and oobleck-making, as well as the invisible ink scavenger hunt. 
"In light of the challenges of the past three years, GEF is especially excited to offer this opportunity for Gloucester families to connect, unplug, and play together," said a press release regarding the upcoming event, "we all need it now, more than ever." 
Emily Siegel, GEF Executive Director, is thrilled to be bringing back this community bonding experience. 
"I can't think of a more important – or fun – way for GEF to help our kids grow and thrive than by supporting a day of play for the whole community," said Siegel. 
"Power of Play" will be held from 11:00 am until 2:00 pm, and will welcome all members of the Gloucester community wishing to participate.
IF YOU GO:
What: GEF's "Power of Play"; a fun experience for young children filled with games and activities for all ages. 
When: March 26, 2023 from 11:00 am to 2:00pm 
Where: Gloucester High School Field House 
Cost: FREE!! (However donations are encouraged)