Kanye West remarries to Yeezy's head of architecture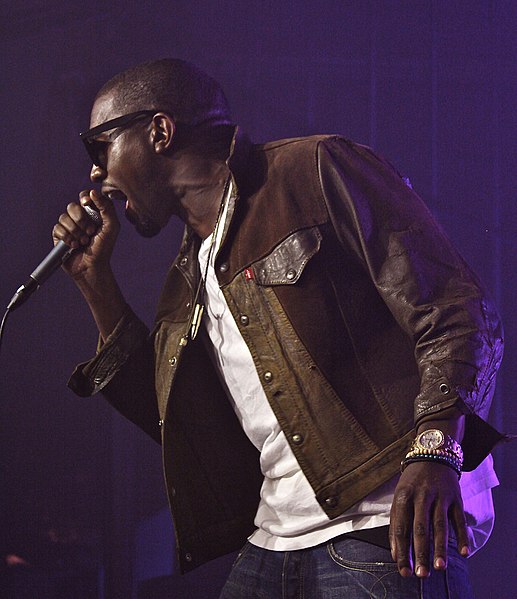 Well, so much for a year without Ye. 
After being "missing" for a month, Ye and "Yeezy" Head of Architecture, Bianca Censori, were revealed to have been married on January 13th.
As previously stated, Bianca Censori is the Head of Architecture for Ye's clothing brand, "Yeezy." 
Little is known about Censori, other than she has been an employee for Ye since 2020, but as far as the public knows, she's Ye's newest publicity stunt- a loving and adoring wife who looks shockingly like his ex. 
The two tied the knot during a private ceremony, however whether or not the marriage is legal is still up in the air as a marriage certificate has not been filed. 
Before their marriage, Ye happened to release a song called "Censori Overload," cleverly titled to pay homage to his latest girlfriend. 
The song also included references to his latest anti-Semitic comments and appearing on far-right conspiracist and Sandy Hook denier Alex Jones' podcast. 
Ye also states in the song that "the Bible said / I can't have anymore sex / until marriage." So maybe this whole marriage so Ye can break his streak of celibacy? Or maybe he does really love this woman and I'm reading too much into the lines?
Whatever his reasoning may be, it is also important to look back on Ye's previous marriage to get an idea of how this one will turn out. 
The year was 2012, and after numerous failed relationships from both parties, media personality Kim Kardashian and Ye- later known as "Kimye"- officially became an item after being spotted in New York City for a date in April. 
The two had been friends for multiple years prior to that, and even shared a music studio in 2010 when Kardashian was trying to jump start her singing career. (Spoiler alert- it didn't go anywhere.)
In December of 2012, Kardashian and Ye would announce that they are expecting their first child together at Ye's Atlantic City concert. 
"Stop the music and make some noise for my baby mama," said the rapper. 
6 months later, in June 2013 the couple would welcome their first child, North West. That same year in October, Ye would finally pop the question and ask Kardashian to marry him and, as expected, she said yes. 
The two would end up appearing on the cover of "Vogue" in March 2014 ahead of the impending nuptials in May. 
The two would be married on May 24, 2014, in a lavish wedding that would span from Florence, Italy, to Paris, France. 
In 2015, Kimye would announce that they were expecting a second child, who would be born later that year and given one of the more normal names in the family, Saint West. 
2015 remained uneventful after the birth of the second Kardashian-West child, but 2016 is where the relationship begins to take a toll. 
In February of 2016, Kardashian reportedly got frustrated with Ye's numerous twitter rants, sparking feuds with Wiz Khalifa and Taylor Swift. Later that year in November, Ye would be hospitalized for exhaustion after "acting erratically." 
This hospitalization was one of the many straws that broke the camel's back, as the two would begin living separately as soon as Ye began his outpatient treatment. 
In December 2016, Ye had one of his first meetings with former President, Donald Trump. This had obviously put a strain on the couple's marriage, as they began seeking couple's therapy afterwards and denied divorce rumors. 
Amidst all of their troubles, the couple welcomed a third child, Chicago West, via surrogate, proving that they were fine and all was well in Kimye-land. 
After a fourth child and an unsuccessful presidential run by Ye, Kardashian finally filed for divorce from Ye in 2021, which is later finalized in 2022. 
Ye did not take kindly to this whole divorce situation, and eventually entered a downward mental health spiral. 
Throughout his manic episode, Ye attacked Kardashian's now ex-boyfriend, Pete Davidson, on social media which led Davidson to attend therapy because of Ye. The rapper also became a raging anti-Semite during this time, and also announced his 2024 run for president. 
With that said, Ye's most recent marriage probably will not last very long either because of his current mental health decline. But who knows, if Kimye lasted a solid 6 years, maybe this one will too? Either way, let's just hope this is the first and last controversy of Ye this year.