Lisa Marie Presley dead at 54 
On January 12, Lisa Marie Presley, daughter of rock n' roll icon Elvis Presley, has died after experiencing cardiac arrest at age 54.
It was reported on Thursday that the Los Angeles sheriff's office responded to a "not breathing call" at her home in Calabasas. She was quickly transported to a hospital and received immediate care. 
"It is with a heavy heart that I must share the devastating news that my beautiful daughter Lisa Marie has left us," said Priscilla Presley, Lisa Marie's mother. 
"We ask for privacy as we try to deal with this profound loss," said Presley in an official statement.  "At this time there will be no further comment." 
Despite Lisa Marie's tragic death, she certainly lived a memorable life. 
Born to Elvis and Priscilla Presley on February 1, 1968, Lisa Marie Presley was destined to be in the public eye and it wasn't long before she made her debut into the world in an iconic Presley family photo on May 5, 1968, only three months after she was born. 
At the age of four years old, Presley would be living in a broken home after her parents divorce in 1972. She had primarily lived with her mother in Los Angeles, California, but frequently visited her father at Graceland in Tennessee. 
In 1977, Presley's father, Elvis Presley, had passed away from a heart attack when she was nine years old. She then became a joint-heir to the Graceland estate, alongside her grandfather, Vernon Presley, and great-grandmother, Minnie Mae Hood Presley. 
Years later in 1988, Presley would marry her first husband, Danny Keough, whom she would have two children with. The couple would end up divorcing in 1994, and she would end up marrying pop music legend, Michael Jackson, twenty days after their divorce.
During this time, Presley would also become the sole heir to the Graceland Estate in 1993 at the age of twenty-five years old after the deaths of Vernon and Minnie Mae in 1979 and 1980, respectively. 
Their marriage would only last two years and the couple called it quits in 1996. Presley would end up referring to this marriage as "probably the biggest mistake of my life" in an interview with Marie Claire in 2007. The two remained friends until Jackson's death in 2009. 
Presley's third marriage would be to actor Nicholas Cage, which only lasted 107 days. This match made in nepotism heaven married in 2002 and had only stayed together for three months before filing for divorce and having it finalized in 2004. 
After three failed marriages, Presley turned to making music. she released her first album, "To Whom it May Concern," in 2003 and her second album, "Now What," in 2005. Her latest musical project, though, was in 2012 for her album "Storm and Grace." 
She would then go on to marry her fourth and final husband, Michael Lockwood, in 2006 and have two twin daughters with the singer. The couple ended up divorcing in 2016. 
During her most recent marriage, Presley revealed she had struggled with an opioid addiction after relying on pain-killers after the birth of her twins. Throughout her addiction, she also experimented with cocaine, alcohol, and mixing pills. Presley has sought rehabilitation and was recovering from her addiction. 
Unfortunately, the trauma for Lisa Marie seems to never cease. In 2020, Presley had lost her son, Ben Keough, to suicide at the age of twenty-seven. Presley was reported to be heartbroken over this loss and according to People Magazine, she was "going [on] for her girls."
In 2022, though, Presley would experience some overdue joy, as she would finally get to see the life and times of her father in Baz Luhrman's biopic "Elvis." The movie was highly praised by the Presley family, with Priscilla Presley calling Austin Butler's performance as her late husband "unbelievable." 
Presley would then attend the Golden Globe Awards in 2023 along with her mother and Butler, only two days before her death. 
With that said, the world can only hope that Lisa Marie is resting easy after the pain and heartbreak she experienced throughout life, and truly remember "the wonder of you". 
Leave a Comment
About the Contributor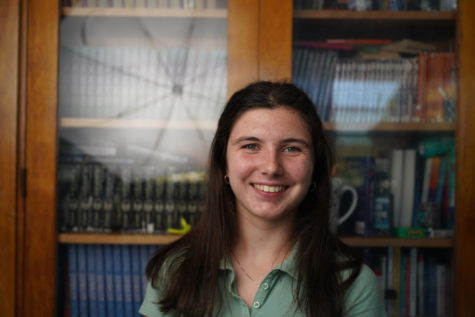 SOFIA ORLANDO, Multimedia Editor
Sofia Orlando is a junior at GHS and is now a second-year staff writer for The Gillnetter. She is an honors student and co-hosts The Gillnetter's podcast...