Argentina beats France in thrilling World Cup final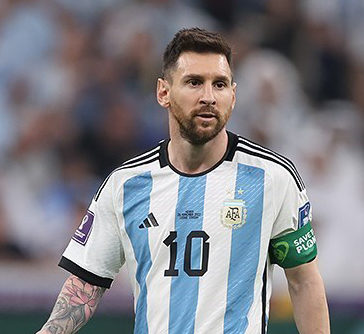 This week, Argentina beat France in a nail-biting finale to the 2022 FIFA World Cup. 
It was a twisting and turning match, with Argentina leading 2-0 for the majority of the game and dominating ball possession. Argentina came out aggressively, and their teamwork led to an early lead. Lionel Messi and Angel Di Maria each scored a goal, and it seemed to be shaping up to be a clean win. However, due to a controversial call, France was given a penalty kick. Kylian Mbappé took it, and scored France's first goal. 
There is an old soccer adage that goals in soccer are often scored in quick succession with each other due to the confidence boost. That rule was proven relevant to France in this game. After Mbappé's success with the penalty kick, he quickly managed another unlikely goal, bringing the game to a tie. 
The game went into overtime, with both teams playing their hardest, and the possibility of penalty kicks seemed inevitable. Argentine star Lionel Messi scored an incredible goal with around 10 minutes to spare, but this victory was cut short by a hat trick from Mbappé, his third goal of the game.
The match went into penalty kicks, and the tension was palpable. Mbappé kept up his winning streak and succeeded in scoring France's first point, but Kingsley Coman and Aurelien Tchoumeni both missed theirs, in part due to the tireless work of Argentine goalkeeper Emiliano "Dibu" Martinez. Argentina managed to succeed in all four attempts, bringing the penalty kicks to 4-2 in Argentina's favor, and securing them a win.
This World Cup has been full of unlikely victories, expert strategy, and historical landmarks for "the beautiful game". The hard work and good fortune of Argentina's players, led by soccer legend Lionel Messi, ended in tears, celebration, and Argentina's 3rd World Cup win.