Former GHS student Caitlyn Muniz stars in Boston Ballet's "The Nutcracker"
This year's production of Boston Ballet's "The Nutcracker" is finally here, ushering in the Christmas season for all of New England. And for everyone on Cape Ann, this year's performance is more significant than years prior: former GHS student and Gloucester native Caitlyn Muniz stars as Clara, the lead role.
Muniz attended GHS her freshman and sophomore years, before being admitted to Walnut Hill School for the Arts in Natick. She is a boarding student currently in her junior year. Boston Ballet, because of its association with students through schools like Walnut Hill, works with students to make sure schedules do not seriously interfere with classes.
"A few people from the Boston Ballet staff came to Walnut Hill and held the audition here." Muniz said. "It was one of the most nerve-racking experiences, but it was so worth it! When I found out I got Clara, I was at the dance studios surrounded by all my friends. It was such an emotional moment that I will never forget."
The Nutcracker originally opened in 1965, two years after the founding of the Boston Ballet. It has been performed in theaters all over Boston, becoming an iconic part of the city's holiday season. Its set, costumes, and script have been updated multiple times to keep the performance interesting and unique. The current version of the production was created in 2012 under Mikko Nissinen.
The Boston Ballet, alongside its official productions, also operates Boston Ballet School, which teaches dancers in a wide variety of styles. It also runs a number of programs at dance schools around the Boston area, including Walnut Hill School for the Arts, where Muniz attends.
"The production is so much fun, but so hectic!" Muniz said. "I have to commute to Boston four to five days a week, along with my normal school and dance class schedule. It was chaotic, but I wouldn't have it any other way. It was so exciting to go to rehearsals and see the show slowly start to come together."
The show is a large-scale undertaking for both the actors and technical members. Employing many colorful and larger-than-life sets, more than 350 costumes, and advanced lighting, the show works to bring the original 1892 two-act ballet to life. The Boston Ballet Orchestra, the second largest musical organization in New England, provides the performance of Tchaikovsky's famous score.
"Something amazing about the show is how many people contribute to the making of it." Muniz said. "Set up for the show takes 67 hours over six days, and approximately 1,896 stagehand hours. The details in the sets and the props are truly works of art. The live orchestra, as well, is another breathtaking part of the Nutcracker experience. It is so cool to have live music to dance to. It adds so much to the magic of the Nutcracker."
During her time at GHS, Caitlyn was an active writer for the Gillnetter and published a number of articles throughout her sophomore year. She was also a part of student government. She has loved dance since she was little, starting out in Michelle Shaw's Elite Dance Center in Gloucester. Since then, she has been involved in Ballet Austin, Joffrey Ballet, Acton School of Ballet, and Marblehead School of Ballet.
"The final show is a masterpiece." Muniz said. "Seeing all of the faculty, company members, and students come together to make this amazing show was so incredible. Dancing with professionals at this age was something I never thought I would get the chance to do. I look up to them a lot and to be dancing with them on stage is a great privilege."
"The Nutcracker" opened at the Citizens Bank Opera House on November 25th, and will run through December 31st. Tickets are available on the Boston Ballet website.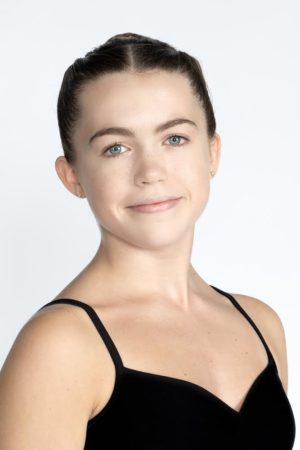 View Comments (2)
About the Contributor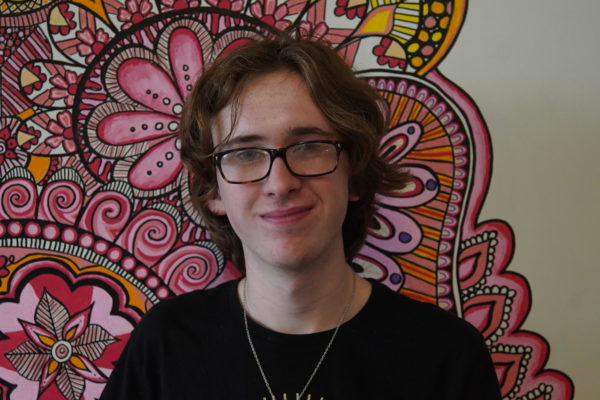 FINN WALL, News Editor
Finn is a senior at GHS and a second year staff writer for The Gillnetter. He enjoys reading, writing, reading about writing, and biking around Gloucester...