Five easy gifts for the yarn enthusiasts
As the weather grows colder, the undeniable and impending doom of the holiday season finally begins to consume us all. For many of us, this time of year is a stressful one. Holiday gift-giving can be draining, expensive, and fraught with peril; it can be difficult, nay impossible, to find something in the holiday-ravaged department stores that will appease your friends and family. 
But worry not, tired shoppers, for there is hope. For the more artistically inclined, the solution is simple: yarn. 
Knitting and crocheting, though often regarded as activities exclusively for grandmothers, have garnered a sizable platform online. Yarnwork has found new life in spaces like Pinterest and YouTube, where easy tutorials are available and plentiful.
For the lazy and/or creatively challenged, I can't help you. But for those who knit or crochet, or are looking to learn, I have a few suggestions and clickable resources to help you make the perfect holiday gift this season:
Scarves
Scarves are the classic knitter's staple, and crocheting one is equally simple. Scarves are practical, they're fashionable, and best of all, they won't make you seem like you put in the bare minimum effort into the gift (even if you did). There are many ways to spice up a scarf – horizontal stripes are the easiest, but you can add tassels, decals, even different textures. The beauty of a scarf is that it's simple, and an easy base to get creative with. Infinity scarves are a particularly fun and easy variation that will please the fashionable and/or cold-necked alike.
For Harry Potter fans, here is a great, in-depth tutorial on knitting them that perfect House scarf.
For the Swifties who need a scarf to leave at their ex-boyfriend's house, here is how to make that happen.
Jewelry
Before you decry me as a lunatic, hear me out. Though unconventional, decals like crocheted leaves, flowers, hearts, etc, when attached to a pair of earring hooks or a pendant hoop (easily purchased online or at craft stores), make a fantastic and funky addition to someone's jewelry box. They're small, they're quick, and there are literally hundreds of tutorials online with step-by-step instructions for crocheting any number of fun little yarn items.
Hats
For new knitters, knitting a hat on circular needles may seem daunting. Although it is far less daunting than it seems, it is entirely possible to knit or crochet a hat not in the round, and simply seam it together. Personally, I would highly recommend knitting a hat in the round, as seaming can be time consuming, but both are perfectly viable options.
Pillows and Pillowcases 
This gift is a practical one, yet incredibly simple. The beauty of crocheting or knitting a pillowcase, either to stuff or to put over a cloth pillow, is that it is very easy to personalize and make fun, much like a scarf. Decorating with fun patterns and designs is a great way to make your pillow interesting, and you can stuff it with regular stuffing, or, if you're deep into the yarnwork rabbit-hole, you can stuff it with old yarn scraps. For a fun pillowcase, granny squares are a simple and beautiful option, with many variations. I'm partial to the daisy square, personally.
Hand Warmers
Though they may seem a challenge, fingerless gloves are some of the best and easiest projects for beginners and seasoned crafters alike. The truly difficult part of gloves are the fingers, which are helpfully absent on hand warmers. They can be stylish, cozy, and useful, all in one. They are equally easy to crochet as they are to knit, and they're a relatively quick make. 
Leave a Comment
About the Contributors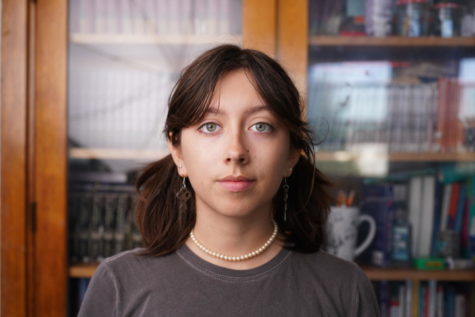 AURELIA HARRISON, Features & Opinion Editor
Aurelia Harrison is a junior at GHS, and in their second-year writing for the Gillnetter. They enjoy writing (obviously), music, reading, and are an avid...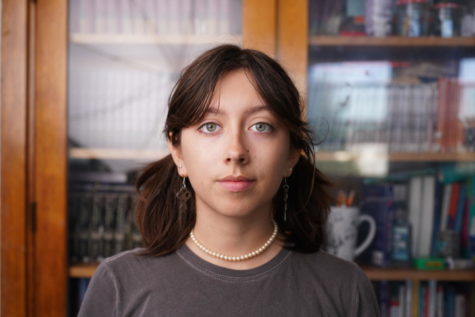 AURELIA HARRISON, Features & Opinion Editor
Aurelia Harrison is a junior at GHS, and in their second-year writing for the Gillnetter. They enjoy writing (obviously), music, reading, and are an avid...