Goodbye Cartoon Network
Cartoon Network, a television channel loved by generations of people, is facing its tragic demise after merging with Warner Bros. Animation.
The beloved cartoon hub was founded in 1992 and has housed many iconic TV shows such as Chowder, Courage the Cowardly Dog, and The Powerpuff Girls and even went on to produce other well-known shows such as Over the Garden Wall, Steven Universe, and We Bare Bears. 
Earlier this week, CNS merged with WBA in an effort to consolidate Warner Bros' tv animation divisions. This was revealed by a company-wide memo sent by chairman Channing Dugney. 
WBA, CNS, and Hanna Barbera Europe, another animation studio owned by Warner Bros., will all continue to exist, yet will operate under the umbrella of Warner Bros. WBA and CNS have since combined, meaning that Cartoon Network will no longer have any independent say on creative nor operational matters, which has never happened throughout the company's thirty-year existence. 
The merger also terminates eighty two of its employees working in animation, along with leaving 43 vacant positions unfilled, meaning that 26 percent of the company's workforce is at risk. 
This signals the possible end of the cartoon powerhouse. 
In recent years before the merger, CNS has taken an approach of producing more original cartoons, such as Craig of the Creek which resonate with generations of viewers.  WBA, however, takes a more catalog approach to its cartoon production. This means reusing the same old characters that have been used tirelessly over time, such as Scooby Doo, which has endured countless reboots since the years of its creation. 
David Zalsav, new CEO of Warner Bros. who also this year headed the acquisition of HBOMax through the Discovery company, plans to focus more on the catalog characters WB already owns, signifying that more reboots of The Powerpuff Girls are to come from WBS and CNS, just what everyone has been asking for. 
Fans may not yet understand the impact of this merger, but CNS former general manager, Brain Miller, gave a two word summary in a tweet for his opinions on the matter and said, "RIP CNS." 
Although this studio may seem like it is crawling near to death's door, there may be a chance for it to rise from the ashes and reclaim the glory it once had. But with Zalsav in power that seems quite unlikely, so saying goodbye to the beloved channel and remembering the glory days of Adventure Time is quite possibly the most comforting option. 
View Comments (1)
About the Contributor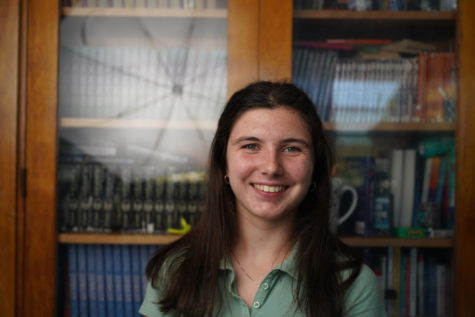 SOFIA ORLANDO, Multimedia Editor
Sofia Orlando is a junior at GHS and is now a second-year staff writer for The Gillnetter. She is an honors student and co-hosts The Gillnetter's podcast...