Sawyer Free Library to undergo massive renovation
The Sawyer Free Library is at long last being treated to a comprehensive renovation of its facilities. 
The library, established in 1854, has been expanded throughout the decades to accommodate more books and more users, but the most recent addition was back in 1976. This new renovation plan is moving to change that. Replete with new amenities, new spaces, and a new look for the inside of the library, this renovation plans to bring the building into 2022.
"Libraries like Sawyer Free Library in Gloucester are invaluable to our communities and they provide so much more than just books." Charlie Baker, the current governor of Massachusetts, said. "The Sawyer Free Library has been an incredible resource to the City of Gloucester for more than a century and … we're proud to support its work to meet the needs of its residents. The City of Gloucester is lucky to have Sawyer Library."
Many members of the community have been contributing to the planning and execution of this project. Chad Konecky is one of the people behind this renovation. He has been working with the library's foundation and his own team to create a digital media marketing campaign to promote the library and garner donors.
"Library science, and the way people look at what libraries need to do in the 21st century, obviously has completely changed," Konecky said. "So whereas libraries in the 70s were really considered book repositories, places to go do research. Now libraries are really a community gathering place. They're a place where we can come together, they're free and equitable, it's democracy in action. It really provides so many services to the community. But the current building is completely out of date for that kind of use. The best libraries in the world now are huge, open, welcoming places that are easy to navigate. As much as we all love the Sawyer Free Library, none of that is involved in the current building." 
As it stands now, the Sawyer Free Library is largely not disability-accessible. Much of its technology and infrastructure is out of date, and the building hasn't seen change in 50 years. 
"On almost a daily basis, I am prepared to deal with something that's falling apart in the building today and troubleshoot how we are going to patch it in order to stay open to the public." Jenny Benedict, the library's director, said. "The building layout compromises the safety of the public and staff, and has limited access for people who are experiencing either developmental or mobility challenges."
This upcoming renovation will move to improve the library internally, while attempting to leave the exterior the same. It also plans to add a 15,000-square-foot addition to accommodate the large library user base.
The library has around 15,000 cardholders, about half of Gloucester's population. Around 275,000 people visit its facilities and online spaces, and many in the community utilize it as a free space to gather and participate in local activities. 
"It's our library. It's of us, it's for us, it's by us." Emily Siegel, the executive director of the Gloucester Education Foundation, said. "It's not a business, it's not a school, it's not a faith-based institution, but it's for everybody. This library provides free access to authors, history, culture, and the arts, and it's a community gathering place and a place for families. I think we all have an obligation as residents and users of this space to give back to it. To know that you can feel a sense of ownership and pride when the new building opens will be really wonderful and there's no better way to connect to that in the early phase of this project than to give a little bit."
To skeptical taxpayers with doubts about the renovation, the project will be funded entirely by donations and grants with no cost to Gloucester's citizens. The project has already raised half of its $28 million goal, and donations are open to anyone who wishes to contribute. For more information, please visit the Sawyer Free Library website.
The renovation plans to add many new features, including film and audio recording studios, a children's programming room, a designated teen room, a new reservable conference room, and several other public facilities.  
"Many people predicted the demise of the public library with the rise of the internet, and I think what they've underestimated is that the more information there is, the more technology that there is, and the growing complexity of equipment and applications, the more help people need." Jenny Benedict said. "Among many other features, the new library will include a digital content creation editing station because in the world of today, the web and social media are ubiquitous in terms of running a business or going to school, or the many other ways that people work, live and play in this world. 
Though people from all parts of the Gloucester community will benefit from this renovation, the new library will provide assets and facilities that are particularly helpful to Gloucester's youth. Many of Gloucester's adolescents grew up coming to the library, and so many of them will benefit from having a new, free space for teenagers to gather and learn.
"I have been a faithful patron of the Sawyer Free Library since I was very young," Finn Wall, a sophomore at Gloucester High School, said. "It is a very important part of our community here in Gloucester, and for students like me, and for students in the future, this is a great development."
To donate to the project, text 325182 to 1-855-575-7888.
For more information, visit the foundation's website at sawyerfree2025.org, going live on May 10th.
Leave a Comment
About the Contributor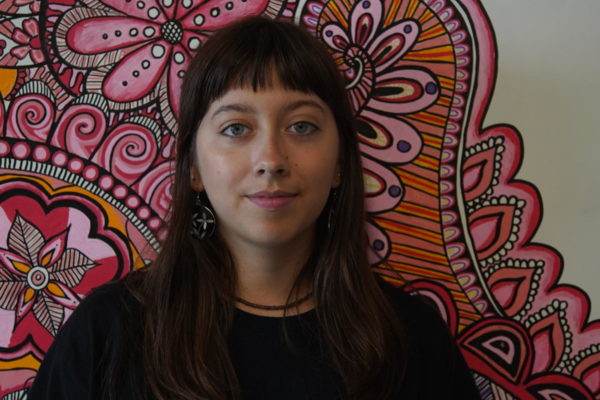 AURELIA HARRISON, Editor in Chief
Aurelia Harrison (they/them) is a senior and Editor in Chief for the Gillnetter. Their interests include writing, thinking about writing, music, and talking....