GHS track headed to the Armory for New Balance Nationals
For the first time in 5 years, the Gloucester High School Track and Field team are going to compete at the Indoor National Championship. They will be traveling to New York City, NY during the second weekend of March to run at the 2022 New Balance Nationals Indoor (NBNI). 
The last time GHS qualified for nationals during the indoor track and field season was in 2017, with Sierra Rudolph competing in the high jump. The last time the boys' team qualified for NBNI was in 2015, with Jared Marshall in the 55m hurdles, Everest Crawford in the 800m, and the Sprint Medley Relay (SMR) consisting of Marshall, Crawford, Jeb Hogan, and Dan Carpenter.
The first person to qualify for nationals was freshman, Skye Ciolino. Ciolino is a strong mid distance runner who has qualified for the Freshman 400m with her 600m time of 1:46.93, beating the conversion qualifying time of 1:50.00. Ciolino originally qualified on January 8th, 2022, at the MSTCA Freshman Sophomore Championship, but lowered her seed time with a personal record (PR) at the NEC Championship, placing 3rd.
Head coach David Coleman is very pleased with her success as he said, "Skye demonstrated early that she is going to be a tremendous competitor for our team. She has a ton of talent and I am looking forward to working with her over the remainder of her high school career."
On the boys side, they qualified for nationals in the SMR three weekends ago at Boston University, after barely missing the qualification time by 0.28 seconds at the Division 4 State Relay Meet. 
With a composite time of 3:44.62, they beat the qualifying time of 3:47.00 for the SMR. 
Sophomore Colby Rotchford set the tone in the 400m with a massive PR of 53.32. Around noon, there were 4 GHS athletes that ran the 200m, with the pressure of knowing that only the two fastest times would be eligible for the relay team. 
These top two times came from senior Captain Aidan Almeida, who ran a 25.18, along with junior Sam Ashwell, who edged out his teammate by 0.01 seconds with a time of 25.17. 
This left senior Captain Andrew Coelho with a responsibility in the 800m. Entering his race, Coelho knew he needed to run a time faster than 2:03.33 in order for them to qualify for nationals. Being seeded at 2:01.99, this was something he knew was achievable. 
Coelho ran a PR in the 800m, with a time of 2:00.95, which guaranteed the relay's team entry into nationals. 
"It's very exciting to see the boys set a goal and then go out and achieve that goal. They all worked very hard to ensure that they met the Nationals standard." said head coach David Coleman. 
"After such a long stretch of not making the National Championships with the boys team, it is great to see this team return to that meet." 
These five athletes will be competing at the Armory in NYC on March 11th-12th  at this national championship. 
Leave a Comment
About the Contributors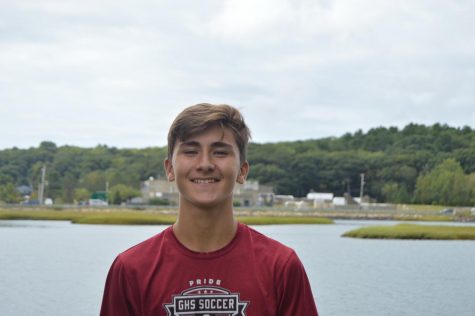 ANDREW COELHO, Sports Writer
Andrew is a senior at GHS and a third-year sports writer for The Gillnetter, but he also made contributions to the paper his freshman year. A three-season...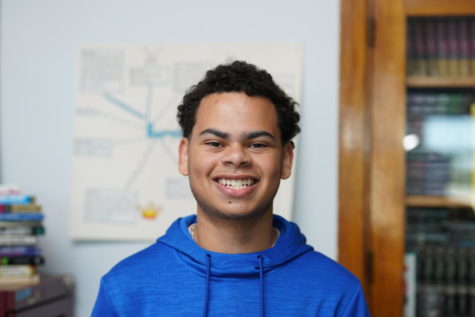 YAHIR COLLADO, Sports Writer
Yahir Collado is a senior at GHS, and a first year Sports Writer for the Gillnetter. Yahir is a member of the National Honor Society and an avid sports...