Masks now optional for Gloucester public schools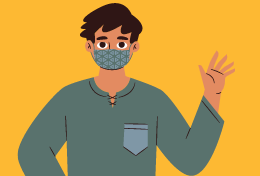 The Gloucester School Committee voted 4-3 on Wednesday night to lift the mask mandate for Gloucester Public Schools effective February 28th. 
This means students will no longer be required to wear masks in the classroom after vacation. 
Superintendent Lummis recommended masks be optional as of March 7th, to provide a buffer week for students and staff, as cases typically rise post vacation week.  Lummis and other health officials presented data to support his reasoning, as well as survey results from staff and students. Nearly half of  GHS students, and 64 percent of staff supported a delay. However, the School Committee did not agree, and voted to end the mandate on the 28th. 
During oral communications many parents called in to voice concerns on both sides. 
Graziella Paone, spoke  in favor of lifting the mandate as soon as possible.  "Masks are not effective, nor safe for high school students," Paone said. "Cases are going to rise regardless…we need to keep moving forward." 
Tom Weber, who is also in favor of lifting the mandate, said  "There is a lot of research that strongly suggests there is a difference in schools that have masks and those that don't use masks. In particular the rate of transmission."  He also said "there is a cost of lifting the mandate. There is a shifting of burdens from everyone, to those who are most vulnerable… transmission will be higher." 
GHS seniors Jenna Smith, Nate Oaks, and Nicholas Poulin attended the meeting in person, and spoke in favor waiting until March 7th to lift the mandate. 
In an email to families, Lummis explained that this shift "will be harder for some that others", and he is "thinking about the staff and students who are anxious about this change;  those who are themselves immunocompromised or have folks at home susceptible to illness; and those who just wanted more time." 
Lummis said he worries "about those who wear masks taking out their concerns on those who choose not to. And I also worry about students who don't want masks pressuring others to take them off in subtle ways and not so subtle ways." 
Students will still be required to wear masks on buses and transportation due to federal law.  And while the school district recommends that anyone who returns after being positive with COVID should wear a mask for five days after they return to school, Lummis noted this would be "unenforceable" because school staff will not know who has COVID-19 and who does not. 
Lummis also has the authority to "reinstate masks on a short-term, time-limited basis if cases go up in a class, classrooms, grade level or school." 
View Comments (1)
About the Writers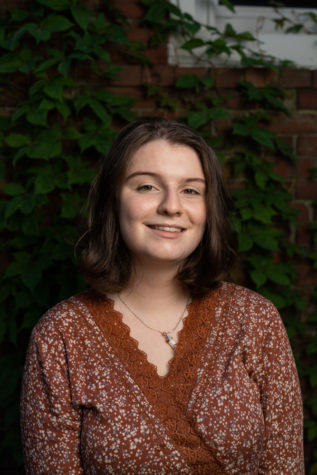 EMILY CORRAO, Staff Writer, Copy Editor
Emily is a senior at GHS and first year writer for the gillnetter. Emily is a member of the GHS drama club, the national honors society, and Gloucester...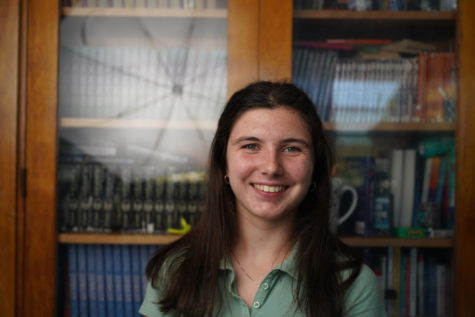 SOFIA ORLANDO, Multimedia Editor
Sofia Orlando is a junior at GHS and is now a second-year staff writer for The Gillnetter. She is an honors student and co-hosts The Gillnetter's podcast...