Book Club with Ella Grossi
Welcome back to March book club! This month I focused heavily on female authors to celebrate Women's History Month. This selection I have cultivated historical non-fiction, historical fantasy, and fantasy books. These are my hot picks:
The Radium Girls: The Dark Story of America's Shining Women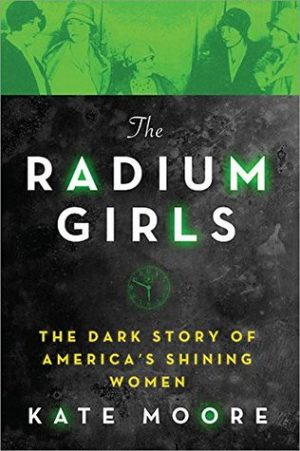 The Radium Girls, written by Kate Moore and Cyrielle Evrard, takes place during the early twentieth century at a factory with primarily women workers. These women workers were exposed to radium, which at the time wasn't seen as lethal. Shortly after, these women were becoming sick and were dying. This led companies to prioritize having to care and provide for their employees. Today, we see this change as healthcare and dental coverage. 
Personally, I am not a huge fan of historical non-fiction.  But reading this was an eye opening experience. These women were robbed of so much care and were pushed to the side without any thought. Due to these women being exposed to radium for countless hours, they suffered an abundance of medical issues. My book specifically included photographs of these women in the hospital and it was unbelievable the torment they went through. 
Rating: 9/10
The Invisible Life of Addie LaRue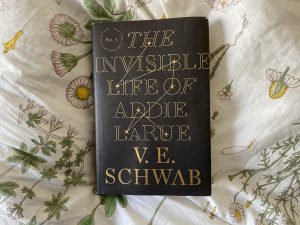 The Invisible Life of Addie LaRue written by V. E. Schwab, is about a young woman who can never be remembered. Addie LaRue is a young woman traveling through the centuries of northern Europe in hopes that someone will remember her. After having an altercation with a darker being, she has had to deal with the terrors of being forgotten and to never age. 
I cried, laughed, and fell in love with this book. Needless to say, this book is fantastic. Everyone, and I mean everyone, should read this book at least once. I finished this book in two days. Chapter after chapter I was more than satisfied with the plot and conflicts within. One of my favorite books to this day.
Rating: 10/10
Shadow & Bone (A Trilogy)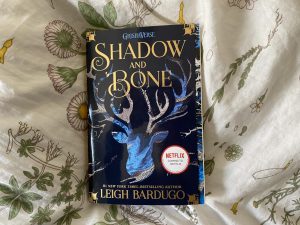 Shadow & Bone written by Leigh Bardugo is a complete fantasy novel. The main character, Alina Starkov, has a unique ability not seen anywhere else. Essentially, she can control light. She is known as the "Sun Summoner". There are three different orders, the Corporalki, the Etherealki, and the Materialki. Each order has their own set of abilities and creates a unique atmosphere to the whole novel.
For someone that isn't a huge fan of fantasy, I am very glad with the beginning of the Shadow & Bone trilogy. Expect the two next books in the upcoming months! For difficult fantasy readers, I extremely recommend reading the Grishaverse, one of the most thrilling and romantic series I have enjoyed thus far. 
Rating: 8/10