Fishermen track takes a loss to Peabody as season continues
This week's track meet against Peabody revealed talent on both sides of the Gloucester High School team. Although both teams suffered a loss on March 24th,  Gloucester's team deserves credit, especially because of the lack of participants compared to the competing high schools. Due to COVID restrictions every indoor track meet this season will be held outdoors and with only one other opposing team. 
Gloucester's girls team had just 7 eligible athletes to compete in yesterday's meet. But, even with such minute numbers, the team managed to score points in every event that they had competed in, except for the shot put where they placed 4th. 
The unbalanced score of 72-11 (Peabody), does not do the girls' efforts justice. 
In the 55 meter hurdles, Ella Young placed 3rd, scoring one point. She also scored the team an additional point with her 3rd place in high jump. Darcy Muller's 2nd place finish in the 55m dash scored Gloucester 3 points with a time of 7.9 seconds.  Freshman Faith Castellucci also earned the team one point with a 3rd place finish in the 600m. The 4x400m relay with Ella Young, Jenna Smith, Natalie Aiello, and Darcy Muller, earned 5 points with a first place title. 
Because of larger numbers, there was significantly more competition on the boys side yesterday evening.
The boys side put up a very impressive fight against the NEC powerhouse. Gloucester and Peabody matched up very well and this meet came down to the wire. The boys team was highlighted by 4 first place finishes in the 300m, 600m, highjump, and the 2 mile. Captain Kai DeGuzman won the 300m at the line, winning by 0.2 seconds with a time of 38.0 seconds. Captain Andrew Coelho won the 600m with a time of 1:31 and Tommy Elliott came in 4 seconds behind him securing 2nd place. Aidan Almeida won the high jump, jumping 5'2'' and Nick Poulin won the 2 mile with an impressive time of 10:56. 
Heading into the last event, Gloucester were trailing by one point, 41 to 40. It all came down to the 4×400 relay and the team of Almeida, Elliott, Coelho, and DeGuzman. After a very strong effort, Peabody ended up running away with the meet as they won the relay. 
Head coach David Coleman was very satisfied with the team's performance as the teams' talent was showcased very well in their first meet. "The girls were able to score in just about every event we were in.  They were outnumbered from the beginning, but they were able to ignore the score and contest their individual events with great effort." said Coach Coleman. "Great performance by the boys team, challenging the perennial NEC champions.  Our boys brought the meet down to the relay at the end, and fell just short of upsetting Peabody." 
Gloucester's next indoor track meet will take place on Thursday, April 1st. Gloucster will be facing Saugus and it will take place at 4:00pm at Newell Stadium. 
Leave a Comment
About the Contributors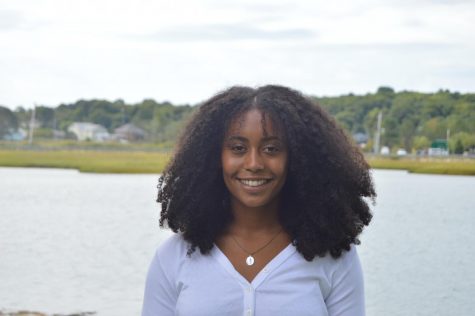 DARCY MULLER, Staff Writer
Darcy Muller is a sophomore at Gloucester High School, and this is her first year as a member of The Gillnetter. She participates in soccer, basketball,...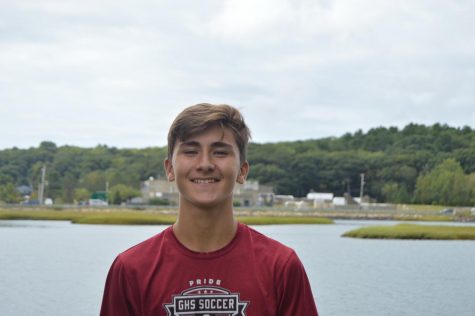 ANDREW COELHO, Sports Writer
Andrew is a senior at GHS and a third-year sports writer for The Gillnetter, but he also made contributions to the paper his freshman year. A three-season...