Book Club with Ella Grossi
Growing up, I wasn't one for new year's resolutions but this year I believed that I could try keeping one. My new year resolution is to read at least 1 book a month, this month I read 4.
Each month I will be sharing my personal reads, and giving my opinions and thoughts of them. Here are mine for the month of January: 
Anna Dressed in Blood,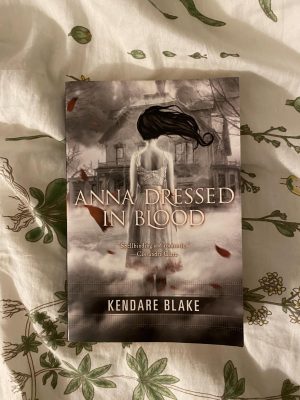 Anna Dressed in Blood, by Kendare Blake, is not for weaker stomachs. This supernatural thriller has plenty of gorey aspects within the pages. The main character, Cas, is a supernatural hunter wanting to keep his father's legacy. To keep the world safe from spiritual predators. Cas ends up making friends that help him with his newest mission, Anna. 
Overall, it kept me on my toes and had suspense throughout the reading. There were barely any dull moments and it kept me wanting to read more. Personally, I'm not a large supernatural fan but this was a fairly easy transition to get into. 
Rating: 7/10
The Beginning of Everything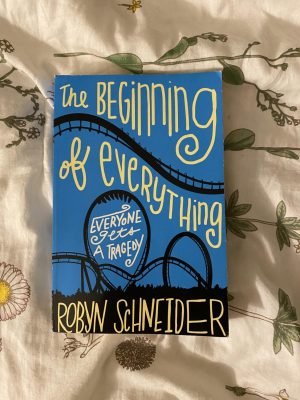 The Beginning of Everything,  by Robyn Schneider comes off as a normal high school storyline but is the exact opposite. Ezra, the main character, suffers a tragic accident leaving him to learn how to walk again. As he goes back to school he realizes that he was not the popular kid that everyone knew, but the odd one out. The new girl Cassidy befriends him and the two unfold a journey together. 
When I first started reading I thought the book was nothing special and I almost put it down. But when the two characters, Ezra and Cassidy started to form a bond the book lit up. It left me turning the pages as fast as I could. The two of them go on many adventures and teach each other what love is. 
Rating: 8/10
The One and Only Ivan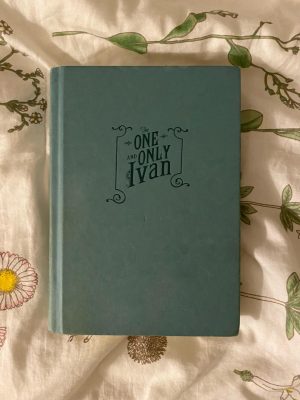 This children's novel, by Katherine Applegate,  takes place in a mall, with live animals being used for it's circus. The perspective is seen through Ivan, the silver-back gorilla, and his life in captivity. Ivan and his friends seek out freedom and teach their young readers that animals should be in the wilderness rather than confined cages.
Honestly, I read this book for nostalgia purposes but I still loved every chapter. Though the novel is for children, it tells an inside story about what it's like to live in the same 4 walls all your life. The heartwarming ending is what made the book all worth it, knowing that their efforts were made. The One and Only Ivan movie release came out last year featuring Angelina Jolie voicing Stella, Danny Devito voicing Bob and Sam Rockwell voicing Ivan. Nonetheless,The One and Only Ivan may be targeted for a younger audience but should be a book that everyone should read at least once.
Rating: 10/10
All the Missing Girls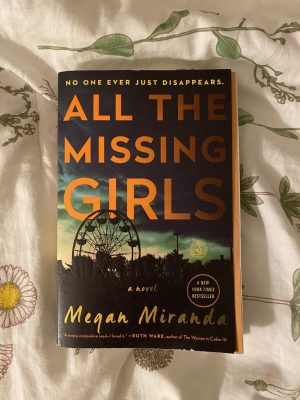 In All the Missing Girls, by Megan Miranda, the main character Nicolette "Nic" goes back to her hometown after hearing about a missing girl case. The same thing had happened a decade prior with her own best friend. After living in the city she is forced to reconnect with her brother, highschool ex-boyfriend, and her father living with dementia. The story leads with twists and turns, dead ends, and questioning events. Nic has to relive her friend's disappearance along with helping solve the one in the present. 
At the beginning of the book, it was already a game changer. Not only is there a murder mystery and kidnapping told in this book but the story was told backwards. It takes place between a two week period and it starts from day 15 all the way to day 1. When first reading it was a tad difficult to keep things in order but it all started to align when I was closer to the end of the book. The ending was an utter shock and caught me off guard.
Rating: 7.5/10