Holidays for the gays
As the holidays approach and people are looking for places to buy gifts, it's important to be mindful of where you are shopping. With homophobia still rampant and normalized in modern day society, this can be crucial for LGBTQIA people.
Too many companies actively harm the LGBTQIA community with hurtful rhetoric and donations,  and buying presents from those companies is damaging to queer people. In contrast, there are some businesses that openly support pride, and some donate some of their earnings to help the LGBTQIA community. It is also important to check where you are donating too, as some holiday charities aren't as kind as they seem.
H&M, Urban Outfitters, Bed Bath and Beyond, and more brands have either said or done something harmful to the LGBTQIA community. Places like Sephora and Nike have expressed their support and love for the LGBTQIA community, and there are other businesses that have done the same. 
The best way to support the LGBTQIA community this holiday season however would be to directly purchase your gifts from LGBTQIA owned businesses. While these businesses often operate on a much smaller scale, supporting them actively helps members of the community instead of simply not harming them. Whether this means supporting a queer artist's online store or purchasing a T-shirt from a larger company like gc2b is up to you.
The Salvation Army may look like a good place to donate money to, but the organization holds homophobic and transphobic beliefs that endanger many queer people. They have donated money to many places that are known to discriminate against gay and transgender people, shut down shelters to avoid treating gay couples equally, and have actively discriminated against LGBTQIA people for years. 
Be thoughtful when buying gifts or donating money this holiday season, as it could seriously affect people. Of course, some people may not have the opportunity to boycott homophobic brands for a variety of reasons, but if you are able to support and buy from the places that are LGBTQIA friendly, please do, because it can make a real difference.
Shopping from the places listed below benefits queer people.
https://www.usatoday.com/story/tech/reviewedcom/2020/06/22/pride-month-2020-25-brands-giving-back-lgbtq-community/3234046001/
Here are some resources that list homophobic/transphobic companies that you shouldn't buy from.
https://www.phillymag.com/news/2019/04/01/chick-fil-a-boycott/
View Comments (1)
About the Contributors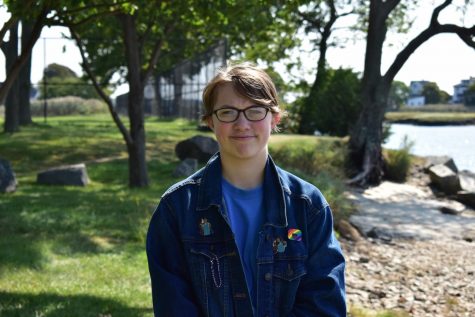 AIS COOK, Staff Writer
Ais Cook is in their Junior year at GHS and, though they have contributed to the Gillnetter as a Sophomore and as a Freshman, this is their first year...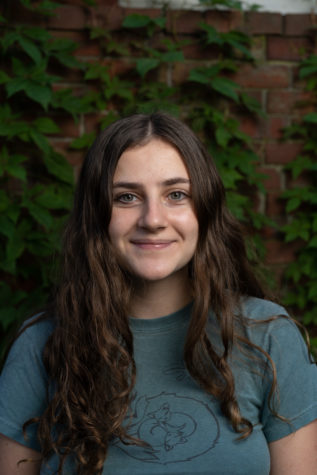 CLARA DEL VECCHIO, News Editor
Clara Del Vecchio is a junior at GHS, and is a second year staff writer for The Gillnetter. She is also on the swim team and in the drama club. In her...