How to cope with increased school anxiety
Back to school on its own can be stressful, but back to school during a global pandemic is a whole different experience. With a completely new way of learning comes many challenges like increased anxiety. Learning coping strategies to ease the nerves and stay calm may be just what students need.
"Students and parents are coming to me saying things in the remote learning environment are creating heightened anxiety," said GHS Adjustment Counselor Amy Kamm. "[Students worry] about being called on without warning, having the camera on etc." 
In a remote environment it may be difficult for a teacher to tell if a student is uncomfortable. Especially when students and teachers haven't been in class together, or known each other for very long.  
"Practical tips for coping with the anxiety of online schooling is to make sure you take breaks from your computer screen, try to do something active, set up a space dedicated to schooling," said Kamm. "If at all possible, reach out for support if you are struggling with this, or any other mental health issue."
Not only are these things good for mental health, they are also great for physical health. It is important to give the body a break from electronics and to move around. Without having to get up to go to the next class, students can end up sitting for multiple hours at a time.
Creating a place just for school is very important. While this isn't possible for everyone, it's a good idea to try. Being in an area with limited to no distractions is ideal. 
There are other scenarios which can create stress and anxiety. "Some students may misperceive a situation online that they would have been able to 'see' more accurately in person," said Kamm.
Remember that it's okay to be upset, and it's encouraged to ask for help. There are many people that are more than willing to help, and plenty of techniques to make life easier.
If you are struggling with anxiety and are looking for help, contact Ms. Kamm: [email protected]
Leave a Comment
About the Contributors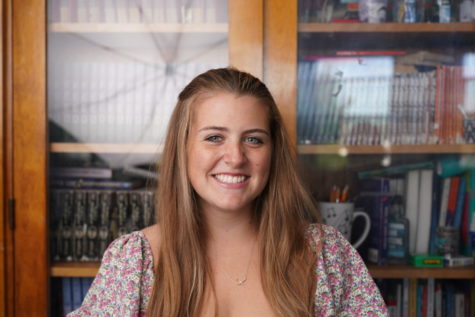 ANNIKA NYBORG, Staff Writer
Annika Nyborg is a senior at GHS and has been a member of the Gillnetter staff for two years. She is a member of the National Honors Society, GHS varsity...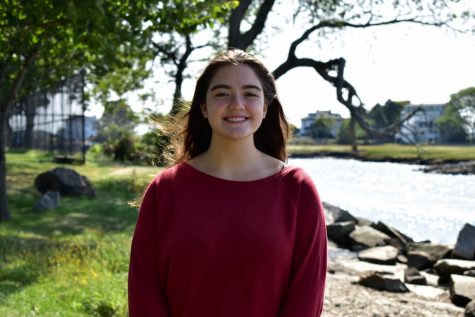 EMILY GOSSOM, Staff Writer
Emily Gossom is in her second year at Gloucester High School, and a first year writer for The Gillnetter. She spends her free time painting and hanging...