Docksiders band together to support alum with cancer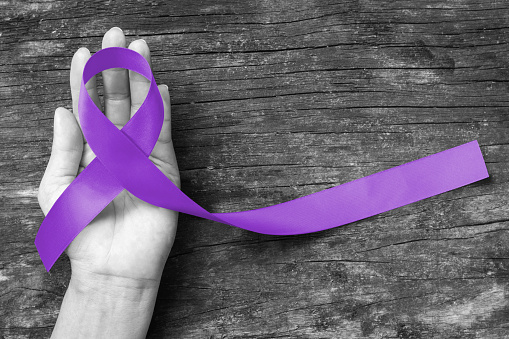 Members of the Docksiders jazz band have organized a "Think Purple"  fundraiser in support of a GHS graduate, and former Docksiders trombonist, who was diagnosed with Hodgkin's Lymphoma.
The group has been selling purple ribbons since December of last year, and the fundraiser is still going strong. 
"It was heartbreaking when we found out about his condition," math teacher and assistant band director David DiPietro said. "I wanted the docksiders to do something for him, especially in time of need.  He was given a zero percent chance to live, and beat it." 
He has since overcome his initial diagnosis, but has been re-diagnosed with Non-Hodgkins Lymphoma.  To purchase a ribbon for $2.00 stop by Mr. DiPietro's room in 3215.
At Gloucester High School, a few different fundraisers for cancer happen, such as Think Pink, an annual event for breast cancer awareness.  
For cancer awareness, people use different colored ribbons to represent different types of diseases to spread awareness or to fundraise. Most commonly seen, is the pink ribbon which represents breast cancer and other common awareness ribbons are yellow, purple, red, blue, and green.  The ribbons are often correlated with months of the year. 
Check out our infographic for more information: